What next, now that Cannes Lions has lost its creative spark?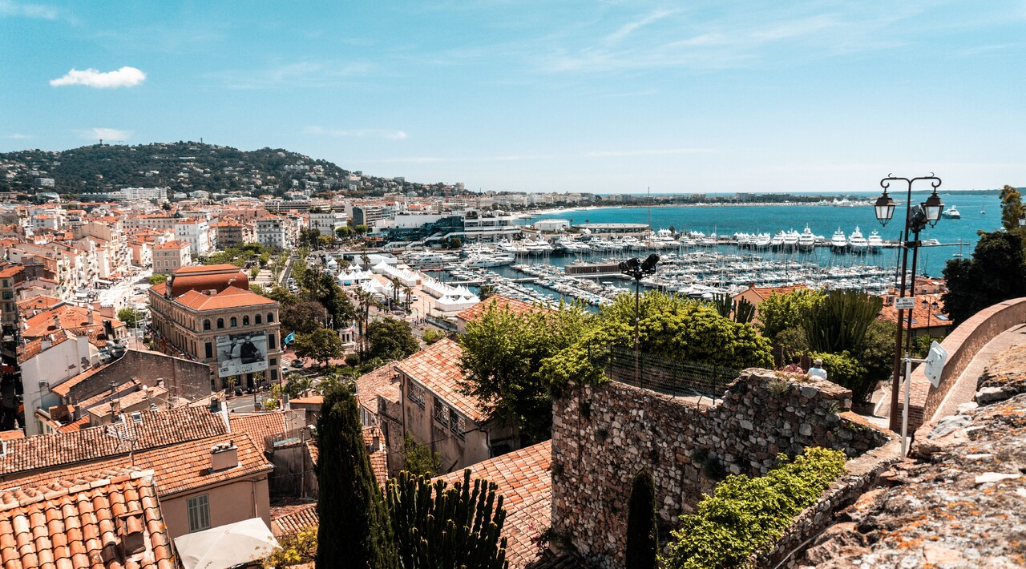 I'm a veteran attendee of the Cannes Lions International Festival of Creativity, having first pitched up in 2001 as a marketing assistant for shots. I was in charge of organising the magazine's annual 2,000-person party on the beach, as well as dishing out copies and securing subscriptions. It was hard work – but I loved it. The atmosphere was electric, the networking was second-to-none, and the showcases were spontaneous and inspiring. It was a place where creativity thrived and conversations, events and interactions were always freewheeling and wild. 
People would rave about watching the awards' shortlists and going through the print work. The main reason people were there was to share ideas, discuss new trends, connect with old and new contacts and truly celebrate creativity. And it was the only event in the industry calendar where you might find yourself sharing canapes with a PR executive from Mumbai, a creative from Argentina, and a journalist from Italy.
It was, of course, inevitable that the festival would change and grow. One of the biggest shifts I witnessed was the rise of digital from slightly shamefaced interloper to main event. Also, where previously it had only been for communications and marketing agencies, the past five years saw ad-tech companies, start-ups, venture capitalists and major media brands arrive in droves – a development that was reflected in the pricing. This year's all-access pass cost €3675 (+VAT) – a prohibitive expense for small businesses.
These changes heralded a massive vibe shift, to the point where this year, the cavalier and maverick attitude that characterised previous Cannes Lions had been well and truly bulldozed by a slick and glossy machine – a machine that unashamedly prioritised big players like Meta, Amazon, Google, Netflix, and TikTok. Whoever spent the most money and secured the big-name guests were given top billing while the smaller, independent agencies – the ones usually producing and saying the most interesting stuff – didn't get a look in. And yes, several of the celeb guests were well-received (particularly Issa Rae and Ryan Reynolds), but the main takeaway for many attendees seemed to be bragging rights that they'd secured a ticket, rather than any substantial insight into the talks.
And that's the main point: the creative work and ideas have become secondary. Anyone would be hard-pushed to say that this is still a Festival of Creativity with a straight face. With shortlist viewings mostly conducted online, the natural conversations around creative showmanship they inspired have been lost. In fact, the awards themselves have instead become debate-points. Scam ads are sadly not a thing of the past and there is also confusion over new categories, particularly those surrounding 'impact'. (How can you measure the impact of a campaign only released a couple of months ago and by what metrics are you measuring that success?)
A recent survey by Digiday+ found that while 47% of 218 media and marketing executives said they believed that Cannes was still a celebration of creative advertising work – while an almost equal number (44%) said they thought that it used to be but isn't now.
Maybe, after 21 years, I've simply run out of patience. Maybe I'm tired of my favourite creative events being eroded – or eaten up entirely – by homogenous mega-corporations where everyone espouses the company line. It all seems so banal. Yes, events evolve and develop as the societies they serve do. I understand that. Yet I can't imagine I was the only one at this year's Cannes who found myself lost in a sea of tech wondering where all the fun had gone ("I'm here because my clients are" being the constant overheard refrain). I also heard someone say: "This is a brilliant ad-tech festival – but that's not what I came for" and I couldn't have agreed more.
The good news is though, this means that there's a real gap in the market for a new version of the old Cannes – a new international festival of creativity for the communications and marketing industries. One where the work takes priority, where sharing ideas and spontaneous meet-ups are enabled and encouraged, where ticket prices aren't prohibitive, and where things are much less polished and Instagram-shiny.
So yes, I'll be at Cannes next year – it would be a blow to business not to be (because my clients will be there!). It serves its purpose and it is what it is. But I will also be keeping my ear to the ground, waiting to hear all about the new festival that's launching to fill the Cannes-shaped hole in so many of our calendars.