What I learned about PR by moving from Bangalore to Amsterdam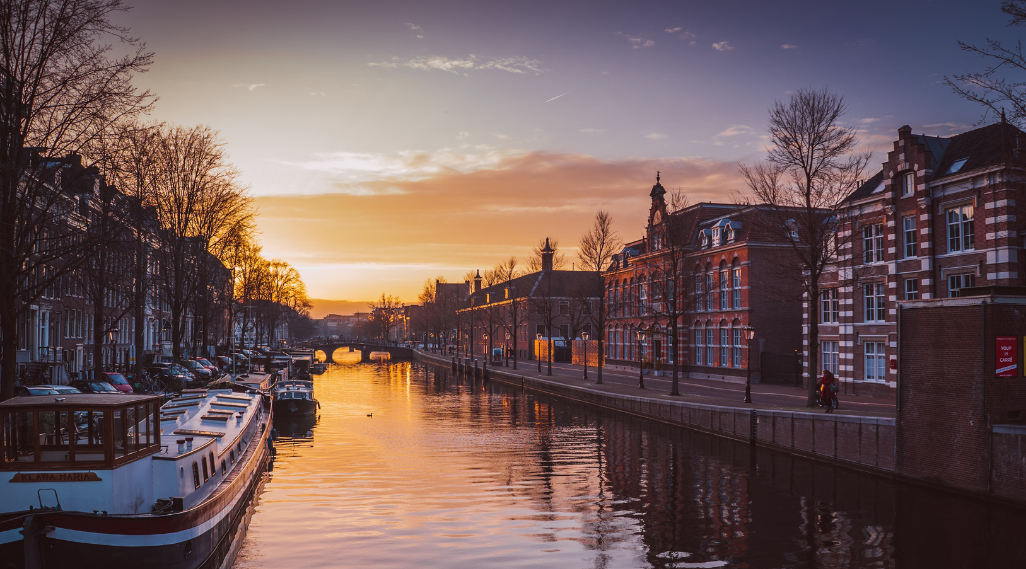 Hooton team member Janhavi Raja had the perfect start to her PR career in Bangalore…so what was it like to relocate to Amsterdam and begin afresh in a completely unfamiliar country?

Four years ago, I was working at a top PR agency in Bangalore, surrounded by PR thought leaders and industry award winners of India. In many ways this was the start to a career in public relations that I had always dreamed of. Even more enriching, I was offered the opportunity to pursue further studies and work alongside the Government of India, surrounded by leading academicians, talented peers, government officials, and diverse voices. And I was about to leave it all behind.
In 2022, I got engaged to my long time partner who was working in Amsterdam. I knew very little about the city, I only knew what it looked like from Hollywood and Indian movies like The Fault in Our Stars and Hum Tum. The thought of moving to a new country almost 5,000 miles away from mine; in a continent I have never visited, to live among strangers, brought shivers down my spine. But this still felt like the right move - personally and professionally. I searched extensively for the right job, exploring the PR and public affairs landscape in the Netherlands and talking to numerous companies. Eventually, I discovered Hooton, a company that had attained BCorp status and demonstrated a commitment to sustainability. I was thrilled to find a company with strong ESG values and an impressive client roster spanning creative and technical sectors. So I crossed my fingers, and applied for the job. When I was offered a position at Hooton, my anxiety and fear of moving shot up to new levels. I completely freaked out, worrying if I was making the right decision to start my career afresh in a new country.
But there was no looking back. I landed in Amsterdam and started my first day at Hooton two days later. Although I appeared calm, my mind was racing with a million thoughts and anxieties. The office setting was a very intimate one compared to my previous workplace and I knew that Hooton was a non-hierarchical, female led organisation, which was inspiring. There's a certain charm and charisma about women leaders that I admire and want to imbibe. On my first day, the managing director, Heloise, offered to walk me home. We chatted about all sorts of things, like the history of Hooton and the best places to visit in Amsterdam. It was a simple gesture, but it made me feel seen and heard in the midst of all the bustling streets. As the days went by, I got to know my colleagues better and they made me feel like a part of the team. They were all extremely thoughtful and inclusive, always willing to share resources and guide me through the ins and outs of the city. And let me tell you, the culinary scene here is incredible – so diverse and healthy, although I do miss my idlis and samosas from back home! Days passed by and the team at Hooton made me forget about the big leap I had made. Another thing that amazed me was that at Hooton, no question is a bad question, all concerns are addressed immediately and effectively, eliminating any hesitation I had about clearing my doubts. I would simply ask a question and instantly receive answers from my colleagues who have more experience in the field and in the region. No discussion in virtual team meetings or within the office was off-limits.

Several things surprised me compared to my experience of working at a PR agency in India. PR is one of the most high pressure jobs in the world but the processes in place at Hooton allow proactive work management as opposed to reactive, translating into less stress. As a new executive on the team, I really appreciated the transparency across all projects and related tasks, as it allowed me to understand my responsibilities clearly and contribute more effectively. Moreover, everyone at Hooton is very respectful of personal and professional boundaries which means one needs to show and be present fully during work hours, but outside of that, you are almost never disturbed or even contacted. This was a surprising change for me given how time consuming and time sensitive the profession can be. All PR agencies run a tight ship which means every task has strict deadlines, but the level of freedom given at Hooton to each of us to exercise and manage our workload felt very future forward and international. There is more scope for ownership and independence for day to day tasks. These practices and policies help protect individual's time at Hooton, allowing us to develop and show up as our best personal selves. Beyond professional commitments, everyone here takes the time to develop personal interests and hobbies like yoga, or swimming or even volunteer work with non-profit organisations, and that inspires me a lot as well. The scope for such leisure in personal lives was reserved for weekends back in India, unless one was an early-bird, which I'm not, yet! 
My first eight months in Amsterdam and at Hooton have been full of intense learning and embracing a new form of independence. I think the greatest skills I have developed after arriving at Hooton are time management and work optimization. I can get just as much done in an eight-hour workday as I used to in ten, which feels amazing. It gives me so much joy when folks here appreciate my nerdy brain and push me to own my wins, take pride in them. In a very short amount of time, I have been able to capture my clients' as well as my colleagues' trust with my research and strategic skillsets. I hope that imbibing the right values and work ethics at Hooton will help me grow into the promising international PR professional that I aspire to be.