Impact Report 2021
Hooton impact report 2021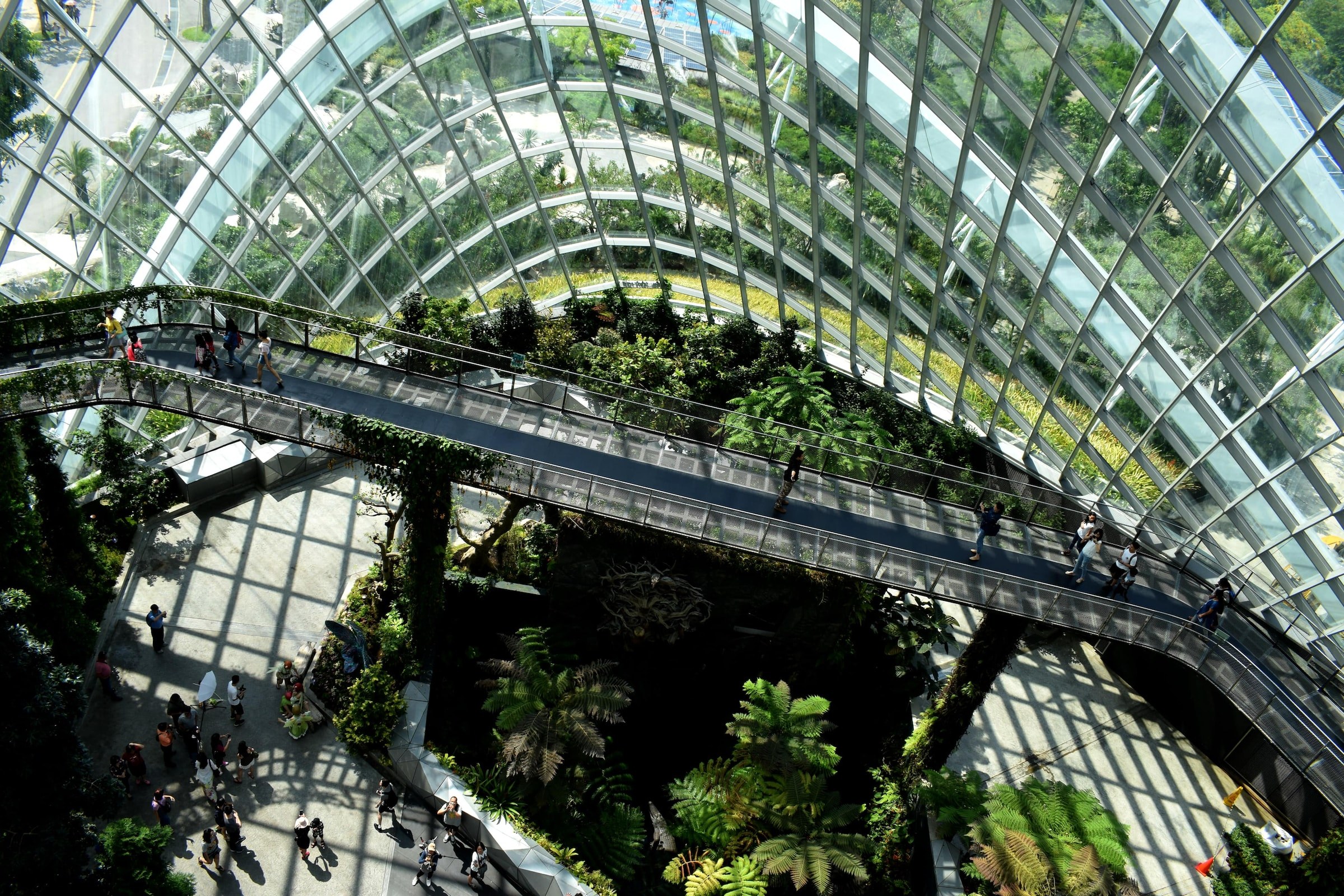 A note from founder Heloise Hooton 💚
When I set up Hooton in 2014, my vision was to work with like-minded clients who shared a purpose, beyond their products and services. Working towards the B Corp and PRCA accreditation has shifted the way we do our business. We have also taken considerable time and resources to improve our business model and practices - both internally and externally, and this has resulted in a robust, sustainable and credible foundation in our business structure. The past two years of Covid (2020-2021) have taught us many lessons. This peculiar time gave us the space to evaluate our business model, and to define the types of clients we want to work with. We are now more selective in the businesses we engage with, and are concerned about our clients' sustainability impact, as well as our own. Reframing the way we work, who we work with, and why we work for a particular client has been a turning point for us. This has propelled us to demonstrate higher public relations standards, and to continue to review ourselves in order to improve our business for others. Our intention is to continue to strive for excellence in public relations, both with our clients and our employees.
- Heloise Hooton
—-----------------
🍀 What we did 🍀
Hooton truly believes that doing good matters. For us, sustainability isn't just a buzzword. We strive to shape a more impact-driven and environmentally-conscious future, both internally and externally. We believe public relations, by the very nature of the industry, is a perfect space in which to make a meaningful impact. The reach and influence of marketing and communications cannot be overstated and, without trying to sound too preachy, we at Hooton truly believe that doing good matters. That's why we work with a diverse roster of like-minded people and companies – and also why we really enjoy what we do.
We achieved our 2021 sustainability goals by becoming:
✅ B Corp Certified
Hooton was officially certified as a B Corp in December 2021 – much to the delight of the company's staff and clients. It's been a long-held ambition of ours to achieve this stamp of approval when it comes to sustainable business practices. Being a B Corp means that we aim for exemplary standards in public relations and our business, and work with companies who share our sustainable values.
✅ Our Hooton Team
2020 set the premise of structuring and organising Hooton's business protocols to ensure smooth and flexible working processes that can nurture a work environment built on inclusion and equality, respect, dignity, and opportunity for all. 2021 was the year these policies were fully implemented and integrated into our business. Our employee handbook along with supporting guidelines ensures that all employees can easily navigate and integrate into the workplace. We also continuously consider sustainable pathways to improve our company. We also worked closely with our employees to implement an employee training and development plan to boost their skills, and to place a training focus on sustainability in business.


✅ Our community
In 2021, our company provided pro-bono support to several initiatives, including in:

✅ Arts and culture:
Supporting the arts heightens awareness, and elevates community engagement and values. Hooton provided expert in-kind services to Without Shape Without Form, a volunteer-led arts organisation that fosters genuine exchange and dialogue around art, spirituality and mental health.

✅ Empowering women:
Honouring the female body and the variety of her preferences, Hooton provided the feminist sextech start-up Wet Stories with media exposure, publication and a social media guidebook - all which increased the app's subscriptions.
✅ Promoting diversity in the creative world:
The Pitch Fanzine platform challenges inequality, discrimination, and the lack of diversity in the advertising creative industry while simultaneously showcasing outstanding creative talent. To help this platform expand its reach and network, Hooton supported the agency with partnerships, sponsorships, communications materials, and with their website.
✅ Amplifying other voices:
We regularly amplify the voices of the community and civic engagement initiatives on our social media platforms. Check out our Friday weekly round-up on Instagram, where we share interesting initiatives and all things sustainable.
✅ Our contributions to knowledge and research:
Diving into the academic world, we helped commission and release, along with Arch and Hook and Wired magazine, a one-of-a-kind report from Northumbria University, putting a spotlight on how fashion is addicted to plastic and the price of sustainability in the industry. Managing reputation through transparency and accountability is a key service provided by Hooton. We continue to encourage clients to join the B Corp movement and to demonstrate their positive (and negative) influence on their community, such as in Ace and Tate's Summer Responsibility Report.
♻️ Our environmental impact ♻️
In 2021, we developed a new Corporate Social Responsibility and Environmental Policy to prioritise, track and evaluate our carbon footprint, and to keep it low. We also embraced hybrid working, and its benefits for both employee well-being and the office environment, while also providing guidance to our employees on how to work more sustainably from the comfort of their couch. 2019 and 2020 provided us with baseline carbon footprint data from our carbon emission tracker, which has helped us carefully monitor our carbon emissions. We noticed from our data that as the lockdown restrictions started to lift in 2021, Hooton travel picked up, and so did our carbon spending. From the data we were able to collect, we produced 2.3 tonnes of Co2 emissions. Compared to pre-covid times in 2019, we have increased our carbon consumption by only 3%.
❇️ Our hopes for 2022 ❇️
Becoming B Corp certified has taught us how to standardise our business processes and monitor our progress so that we can continue to improve. In 2022, we will continue to grow our clients, team, and business practises to align with our mission and vision. Hooton isn't perfect, but we continue to strive for excellence in public relations. Our pledge for 2022 is:
Allocate 1.5 days per month to pro bono work.
Allocate 1% of profit to charity.
Be even more dedicated to the improvement of our environmental footprint.
Work with more clients that have a positive impact on their community or environment.
To conduct research on how we can continually improve our business both with our employees and clients.
To grow our team to respond to capacity gaps and continue to provide good work-life balance.
To grow the capacities and skills of our employees with more training.