Impact report 2022
"Spilling the Tea - Our Growth and Impact in 2022" ☕️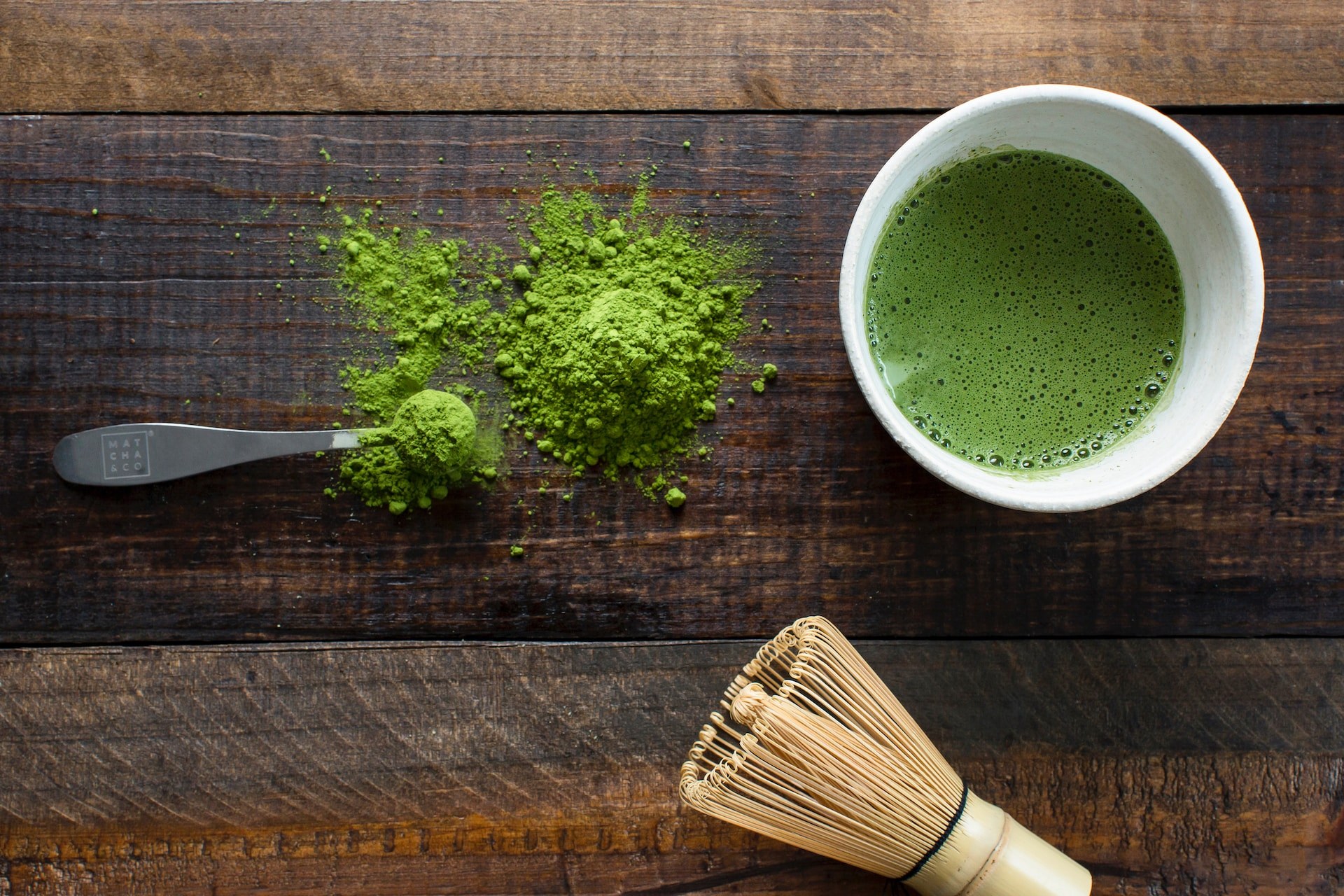 "We made it through 22" 
Letter from the MD: Héloïse Hooton
In 2022 Hooton turned eight. Just shy of a decade of existence, we expanded and felt those growing pains! With more business knocking on our doors, we needed to respond to the capacity gaps in our company. This meant investing time and resources to beef up the pillars of our business. As a small team of three persons, we doubled to a team of six full-time persons with additional supporting freelancers.
This was a big change, and we dedicated a lot of time and focus to understanding and managing the growth, and the new human dynamics in our company. The time we initially took during our B Corp certification process to establish and design the backbone of the structures and the policies in the company, allowed us to adjust to the team's expansion, and empowered us to consolidate and respond to the needs of our employees, and the gaps in business policies. We also learned the importance of listening to and responding to our employees' concerns.
One of the biggest challenges during our scale-up was staffing. Some of our inspiring employees left the company to pursue other fields of work in other sectors, and we were excited for them but had to quickly and efficiently respond to staffing shortages and company expansion. What at the time felt like a ton of bricks collapsing on us, was an opportunity in disguise, giving us space to evaluate and address any capacity weaknesses in the company and to find employees who fit the bill. What we discovered and did not anticipate was that finding genuinely passionate people who are committed to sustainability, and align with our values and mission, is tough. We eventually got there by investing time and expertise into recruitment, and by fostering an environment that enabled people to grow and step up.
In 2021, we focussed on reframing the way we work and who we work with. By 2022, this opened up doors to clients making a positive impact in their fields of work. When we reflect on our array of clients who are changemakers, we are proud of our diverse portfolio that reflects our mission.
We won't lie, 2022 was a tough year. Between human resources, growth, and breaking even, what may have felt like a year to some, felt like 22 years to us. But we rode it out, both with talented employees and a healthy client portfolio. For 2023, we want to keep on improving, implementing and demonstrating high public relations standards and ensuring that our employees feel good at work.
This report serves to provide our community with an overview of our meaningful progress in doing sustainable business, being a good employer and advocating for the planet. We know we have plenty of room for change, but we are committed to being a responsible business for our employees, clients and future generations. We are incredibly grateful for our network, clients and cheerleaders, and we pledge to continue raising the bar in public relations and the way we work.
Thank you.
-Héloïse Hooton , Managing Director of Hooton
—-----------------------------------------------------------------------------------
❇️ Our highlights:

We are a diverse, woman-led team with nine nationalities in the office.

Our team doubled in size and strength in 2022.

60% of our clients either work in sustainability or contribute positively to their communities.

15% of our time was dedicated to pro bono work.
💹 Our governance:
We are a small business but we run a tight ship. To ensure accountability and transparency in our company we:

Have monthly management meetings to do a financial health-check and review of our finances and operations.

Have bi-annual meetings to run our employees through our financial state.

Have a team day dedicated to including employees participating in the vision and mission of the company.

Have annual and bi-annual reviews of employee performance to guide and support them on their development plans.
✳️ Our team:
We celebrate diversity at Hooton. Our employees come from across the globe, holding nine nationalities in the office. We are mostly women (92%), and 15% of us are LGBTQIA+.
In 2022, our team doubled in size, with a new PR Manager, PR Executive and an Operations Manager. This was a proud moment for us and shifted our focus to establishing a team culture and making sure that all new employees felt like they belonged.
At Hooton, we understand the changing needs of our employees both in their professional and personal lives. We always take the time to understand our employee preferences and to find a viable solution. We are also continually updating and reviewing the Hooton Employee Handbook and other policies to foster a working environment that is transparent, inclusive and cares for employees' needs. This allows for high performance, engagement, commitment, and a value-driven culture to flourish.
For new team members, and as part of their induction process, we offer specialised public relations training, so that all persons can start their time at Hooton with the same baseline. We also encourage our employees to expand their expertise with training, especially those that include themes on sustainability.
💚 Our clients:
Our portfolio of clients in the creative, retail, lifestyle and travel sectors expanded. For us, having a diverse portfolio did not mean saying "yes" to everyone. In some cases, we turned down potential clients because of their negative impact on the environment and people.
When deciding to engage with a client, we looked at how they progressed with, and connected to their people, community, and the environment in their business. We looked for purpose-driven companies that shared our values and our mission. We are proud to say that we have worked with impressive companies that address the needs and the challenges of the world around them. Some highlights from our work include:

As the creators behind the first marine plastic garment hanger, we continued to help Arch & Hook receive mainstream recognition in the media. No one was left hanging!
We launched a sustainable materials innovation company in Singapore with Archwey and coordinated climate events with the United Nations in New York.
Hooton activated campaigns for Chilly's reusable eco-friendly water bottles for World Refill Day, the launch of Chilly's Tate and House of Sunny collections, as well as the brand's Glastonbury partnership. Bottles-up!
Working closely with the impact-focused creative company Kin, we helped launch Delta's second edition of Faces Of Travel which offered content creators and publishers access to photos and videos that spotlight unrepresented people.
We supported Kin and Mailchimp to launch the "Big Change Starts Small" campaign - a philanthropy platform to encourage donations towards smaller and more local non-profits that need more help, love and donations.
We spread the word about the Tellart UAE pavilion 'Salt Water Cities' exhibition which reflected on nature, urbanism and the growing imperative to make our environment more livable and sustainable.
♻️ Our community:
We create positive community impacts by investing our time and resources into projects that we believe in. We did this by:

On average, three days a month were allocated to pro bono services in 2022. We provided 37 days of in-kind PR services to a volunteer-led arts organisation.

Due to investments made in 2022, Hooton did not make a profit, but still managed to make a small donation to the Cancer Foundation.
🍀 Our environmental impact and footprint:
In 2022, Hooton launched its new website, with curated messaging that focuses on our values and our mission - that of being more purpose-driven and environmentally conscious. By changing our website domain, we reduced our carbon dioxide emission by a whopping 300 kilograms.

Employees are allowed to work remotely two days a week, and if they wish, they may work from abroad for up to 6 weeks. This reduced Hootoon's footprint and allowed employees to have more work-life balance.
Throughout 2022, we used 15 tonnes of CO2 emissions. An overview of the different emission "scopes" that we were able to track provides this overview:

| | |
| --- | --- |
| Type of emission | Tonnes of CO2 emitted (tCO2e) |
| Scope 1 - direct emissions from the company | 5.4 tonnes. |
| Scope 2 - indirect emissions from upstream activities | *Data unavailable due to change in company premises. Having been located in a shared co-working space, "scope 1" and "scope 2" data was difficult to obtain. |
| Scope 3 - other indirect emissions generated up and down the value chain, but not controlled or owned by the organisation | 9.6 tonnes |
Most of the emissions that we track and can receive data for, fall under "scope 3" and pertain mainly to travel and commuting, website, and the purchasing of materials such as PR magazine.
✅ Our hopes and pledges for 2023:
We survived 2022, but also know there is still plenty to improve. In 2023, we will focus on:
Our business:
Review our governance structure.

Improve our 2024 B Corp recertification process and its score by ten points.

Streamline the SDGs more efficiently into our business practice.
Our team:
Understand their preferences concerning benefits.

Integrate new insurance policies that protect them.

Review the appraisal and review process.

Introduce more flexibility at work with "summer Fridays".

Start an internship program.
Clients:
Review and deep dive into our client satisfaction.

Ensure that at least 50% of our clients have a positive impact on their community.
Community and Environment:
Allocate a minimum of 3% of our time to pro bono work.

Allocate 1% of our profits to a non-profit organisation.

Improve our data gathering for scope 1 and scope 2 carbon emission data.

Offset our Co2 emissions.